Srinivas Mallempati, M.D.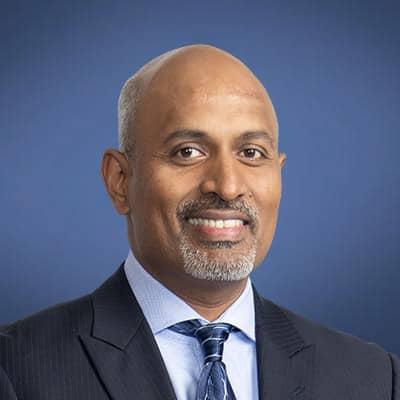 Specialties:
Back, Neck & Spine, Elbow, Foot & Ankle, Hand & Wrist, Hip, Interventional Pain Management, Knee, Physical Medicine & Rehabilitation, Shoulder, Sports Medicine
Locations: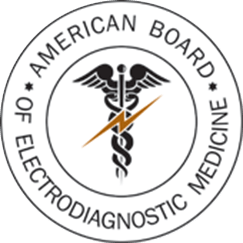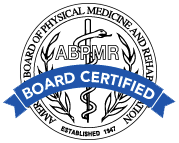 Board-certified, fellowship-trained orthopedic specialist Dr. Srinivas Mallempati joined OrthoAlabama Spine & Sports in 2007. Having completed extensive training in interventional spine and pain medicine, Dr. Mallempati specializes in an array of nonsurgical treatments and minimally invasive spine procedures, including trigger point injections, epidural steroid injections, ultrasound-guided peripheral joint injections, kyphoplasty, and orthobiologics. He is dedicated to providing his patients with the highest level of care possible so that they can get back to enjoying the life they love.
Learn more about alternative solutions.

Dr. Mallempati earned his Bachelor of Medicine and Bachelor of Surgery degrees from J.J.M. Medical College and Kuvempu University in Davanagere, India. During this time, he completed a resident compulsory rotating internship at Gandhi Medical College & Hospital in Secunderabad, India. He then went on to receive a diploma in orthopedic surgery from Sri Ramachandra Institute of Higher Education and Research in Chennai.
After finishing his orthopedic surgery training in India, Dr. Mallempati moved to the United States and completed his internal medicine preliminary year at the Kings County Hospital, Brooklyn VA Hospital, and SUNY Downstate Medical Center in Brooklyn, New York. He then underwent residency training in physical medicine and rehabilitation at Parkland Hospital, Zale Lipshy Hospital, Presbyterian Hospital, Dallas VA Medical Center, and UT Southwestern Medical Center in Dallas, Texas. Following his residency, he elected to complete additional training through an interventional spine and pain medicine fellowship at OrthoAlabama Spine & Sports in Birmingham.
When he is not seeing patients, Dr. Mallempati enjoys running, hiking, watching movies, and listening to Indian music.
Dr. Mallempati is available to see patients at our offices in Birmingham and Hoover.

Credentials

Education & Training

Bachelor of Medicine/Bachelor of Surgery: J.J.M. Medical College, Kuvempu University, Davanagere, India
Resident Compulsory Rotating Internship: Gandhi Medical College & Hospital, Secunderabad, India
Diploma in Orthopedic Surgery: Sri Ramachandra Institute of Higher Education and Research, Porur, Chennai, India
Internal Medicine Preliminary Year: Kings County Hospital, Brooklyn VA Hospital, SUNY Downstate Medical Center, Brooklyn, NY
Physical Medicine & Rehabilitation Residency: Parkland Hospital, Zale Lipshy Hospital, Presbyterian Hospital, Dallas VA Medical Center, UT Southwestern Medical Center, Dallas, TX
Interventional Spine & Pain Medicine Fellowship: OrthoAlabama Spine & Sports (Affiliated With University of Missouri), Birmingham, AL

Certifications

Board Certification: American Board of Electrodiagnostic Medicine
Board Certification: American Board of Physical Medicine and Rehabilitation
Subspecialty Certification in Pain Medicine: American Board of Physical Medicine and Rehabilitation
Subspecialty Certification in Sports Medicine: American Board of Physical Medicine and Rehabilitation

Professional Affiliations

American Academy of Physical Medicine and Rehabilitation
American Association of Neuromuscular & Electrodiagnostic Medicine
American Institute of Ultrasound in Medicine
American Medical Association
Easy Street In-Patient Rehabilitation Floor, Trinity Medical Center, Medical Director
North American Spine Society, Member of Coding Committee
Physical Medicine and Rehabilitation and Pain Medicine Department Chair
Spine Intervention Society

Hospital/Surgery Center Affiliations
Videos