Diagnostic Imaging
At OrthoAlabama Spine & Sports, we offer a variety of convenient on-site diagnostic services at our state-of-the-art offices in Birmingham and Hoover. These services provide our doctors with the information they need to make a quick and accurate diagnosis and get you started on a treatment plan focused on you faster.
MRI
Our MRI facility is equipped with a modern, full-size, open MRI machine, which allows for a more comfortable experience for you. Our facility and technicians are accredited by the American College of Radiology, specializing in musculoskeletal and spinal imaging.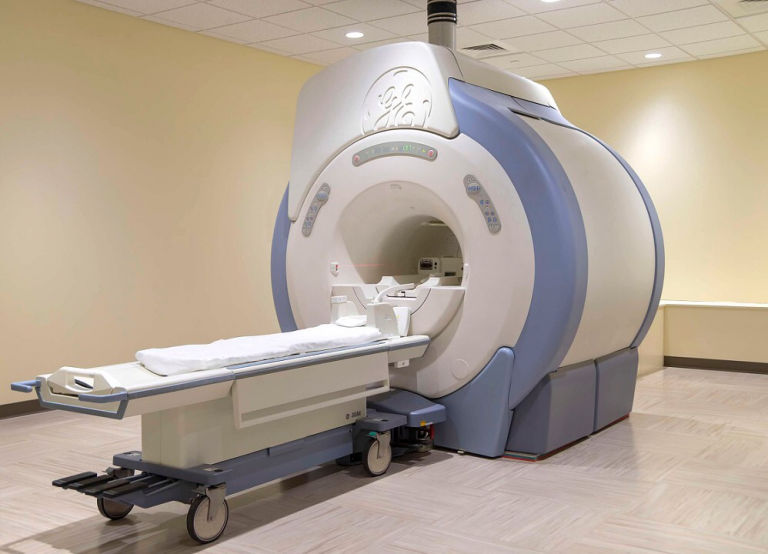 CT Scan
Computerized tomography (CT) is an imaging modality that uses a series of X-rays taken at different angles to create a cross-sectional slice and then a 3D rendering of the area being imaged. CT is most frequently used in orthopedics to evaluate bony anatomy, such as fractures or deformity. CT renders detail of bones and healing that is not always visible on X-rays or even MRI. It can also be used in conjunction with a myelogram or contrast injection to get more information about the spine or a joint when MRI is not an option.
X-Ray
Our digital X-ray machine allows us an immediate diagnostic tool in order to best diagnose you and create a plan of treatment. Having an on-site X-ray suite makes your doctor visit an all-inclusive exam without ever leaving the comfort of our office. In order to better understand your situation, we have monitors in each exam room so that you can see your X-rays right away while the doctor is talking with you. In fact, your X-rays are waiting to be pulled up on the screen before you even get back to your room!
To learn more about our diagnostic imaging services, call (205) 228-7600 today.