Joseph M. Ingram, M.D.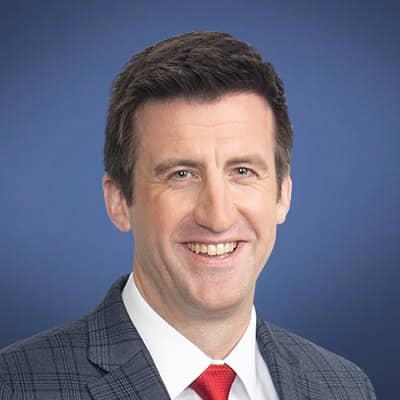 Specialties:
Elbow, Hand & Wrist
Locations:
Dr. Joseph Ingram is an orthopedic surgeon who specializes in hand and elbow surgery. He joined OrthoAlabama Spine & Sports in 2018 and is dedicated to providing his patients with the compassionate care they need and deserve to get back to an active, healthy lifestyle.
A native of Petal, Mississippi, Dr. Ingram graduated from Millsaps College with a Bachelor of Science degree in physics. He earned his medical degree from The University of Mississippi School of Medicine, where he was awarded the Hattiesburg Physician's Scholarship and inducted into the Gold Humanism Honor Society that recognizes students who exemplify compassionate patient care. After medical school, Dr. Ingram went on to complete his residency training at The University of Alabama at Birmingham School of Medicine. He then completed a hand surgery fellowship at The University of Tennessee Health Science Center and the Campbell Clinic in Germantown, Tennessee.
Dr. Ingram specializes in problems from the elbow to the fingertips, including digital nerve repair, joint replacement for arthritis, and peripheral nerve surgery. He also performs surgery for fractures, sports-related injuries of the hand and elbow, and other injuries and conditions affecting the elbow, hand, and wrist.
He is a member of the American Academy of Orthopaedic Surgeons, the American Society for Surgery of the Hand, and the Medical Association of the State of Alabama.
In addition to providing expert orthopedic care, Dr. Ingram is dedicated to improving the medical field through research. His research has focused on the influence of additional surgical instrumentation on the union rate and/or final alignment after fusion as it relates to first metatarsophalangeal joint arthrodesis, assessing tunnel and graft position between failed and successful ACL reconstructions, and patient satisfaction in carpal tunnel surgery.
Dr. Ingram and his wife, Elizabeth, have two children, Emma Kate and Micah. In his spare time, he enjoys spending time with family, athletics, and outdoor activities.
Dr. Ingram is available to see patients at our offices in Birmingham and Hoover.
Credentials

Education & Training

Bachelor of Science in Physics: Millsaps College, Jackson, MS
Doctor of Medicine: The University of Mississippi School of Medicine, Jackson, MS
Orthopedic Surgery Residency: The University of Alabama at Birmingham School of Medicine, Birmingham, AL
Hand Surgery Fellowship: The University of Tennessee Health Science Center/Campbell Clinic, Germantown, TN

Professional Affiliations

American Academy of Orthopaedic Surgeons
American Society for Surgery of the Hand
Medical Association of the State of Alabama

Hospital/Surgery Center Affiliations
Videos