Bradly S. Goodman, M.D.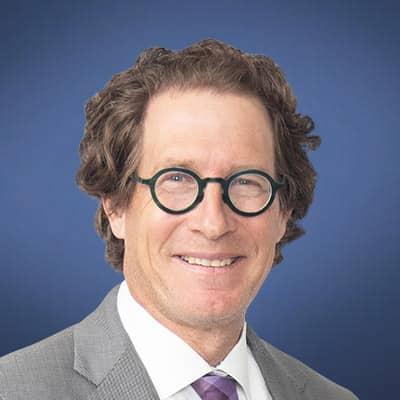 Specialties:
Back, Neck & Spine, Elbow, Foot & Ankle, Hand & Wrist, Hip, Interventional Pain Management, Knee, Physical Medicine & Rehabilitation, Shoulder, Sports Medicine
Locations: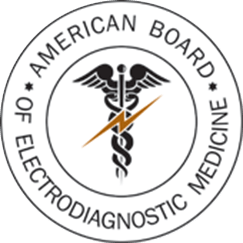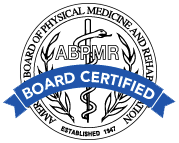 Dr. Bradly Goodman joined OrthoAlabama Spine & Sports in 1994 as one of the first interventional physical medicine doctors in the country. He is a leader in minimally invasive interventional therapies, which treat a variety of conditions without the risks of surgery.
Dr. Goodman is a national instructor and lecturer for the Spine Intervention Society, the North American Spine Society, and the American Academy of Physical Medicine and Rehabilitation. In 2008, he was awarded the PASSOR Distinguished Clinician Award for his contributions to teaching intervention to doctors from all over the country.
He is an editor for the Atlas of Image-Guided Spinal Procedures, the leading book on minimally invasive techniques. He has also published extensively on topics from kyphoplasty to spinal interventional guidelines.
Dr. Goodman is the first doctor in the country to offer Superion, a minimally invasive implant to treat spinal stenosis and help patients avoid major decompressive spine surgery and fusion. He is also a principal investigator and key opinion leader in orthobiologics.
He received his undergraduate degree from Vanderbilt University, where he was captain of the varsity tennis team and the scholar athlete of the year in 1986. He was also the Southern Alabama tournament player of the year for tennis in 2010.
Dr. Goodman received his medical degree from Emory University School of Medicine and did his residency training at Emory University Hospital, Grady Memorial Hospital, Veterans Administration Hospital – Atlanta, and Shepherd Center.
He has two children. His son, Ben, recently graduated from Claremont McKenna College in California, and his daughter, Anna Lisa, attends Eckerd College in St. Petersburg, Florida.
Dr. Goodman is available to see patients at our office in Birmingham and Hoover.
Procedures:
Minuteman® G3
Kyphoplasty
Spinal cord stimulation
Intracept® procedure
Radiofrequency ablation
Disc-FX® System
mild® procedure
Orthobiologics/regenerative therapies
Spinal injections
Ultrasound-guided injections
Credentials

Education & Training

Bachelor of Arts: Vanderbilt University, Nashville, TN
Doctor of Medicine: Emory University School of Medicine, Atlanta, GA
Transitional Internship Program: Emory University Hospital, Grady Memorial Hospital, Egleston Hospital, Atlanta, GA
Physical Medicine & Rehabilitation Residency: Emory University Hospital, Grady Memorial Hospital, Veterans Administration Hospital – Atlanta, Shepherd Center, Atlanta, GA

Certifications

Board Certification: American Board of Electrodiagnostic Medicine
Board Certification: American Board of Physical Medicine and Rehabilitation
Subspecialty Certification in Pain Medicine: American Board of Physical Medicine and Rehabilitation
Subspecialty Certification in Sports Medicine: American Board of Physical Medicine and Rehabilitation

Professional Affiliations

American Academy of Physical Medicine and Rehabilitation
American Medical Association
Jefferson County Medical Society
North American Spine Society
Spine Intervention Society

Hospital Affiliations

Grandview Medical Center
OSE Surgery Center
Outpatient CareCenter
Princeton Baptist Medical Center
St. Vincent's Birmingham
St. Vincent's East
Surgical Institute of Alabama
UAB Medical West