Perry L. Savage, M.D.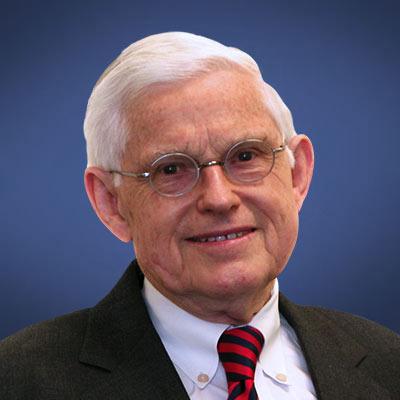 Specialties:
Back, Neck & Spine
Locations:
Dr. Perry Savage is a board-certified orthopedic surgeon who specializes in providing surgical and nonsurgical care for the back, neck, and spine. He entered the practice of orthopedic and spine surgery in 1974 in Birmingham.
On July 1, 1987, Dr. Savage founded OrthoAlabama Spine & Sports. Over the past three decades, the practice has grown to include multiple orthopedic subspecialists as well as expanded to offer patient-centered care for physical medicine and rehabilitation and rheumatology. OrthoAlabama Spine & Sports has also seen over a third of a million different patients and features in-house digital imaging, CT, MRI, pharmacy, physical therapy, and in-office procedure rooms.
While Dr. Savage treats many orthopedic problems, he specializes in spine surgery. One of the many surgeries Dr. Savage performs is kyphoplasty, which is a minimally invasive surgical procedure that treats vertebral compression fractures caused by weakened bone. With our procedure rooms, Dr. Savage can perform kyphoplasty at our facility, providing added convenience and comfort to our patients by reducing travel time to other surgical facilities.
Dr. Savage's extensive knowledge and experience make him an exceptional doctor. He treats each patient with respect as well as affords each patient his best effort regarding the problems he is asked to address. He brings over 40 years of experience as an orthopedic and spine surgeon to the exam room and operating room with each patient he encounters.
When he is not seeing patients, he enjoys flying, snow skiing, and watching Alabama football with his family and grandchildren.
Dr. Savage is available to see patients at our offices in Birmingham and Hoover.
Credentials

Education & Training

Bachelor of Science in Biology and Chemistry: Jacksonville State University, Jacksonville, AL
Doctor of Medicine: The University of Alabama at Birmingham School of Medicine, Birmingham, AL
Mixed Surgery Internship: St. Vincent's Birmingham, Birmingham, AL
Orthopedic Surgery Residency: Lloyd Noland Hospital, Birmingham, AL
Orthopedic Surgery Residency: Martin Army Community Hospital, Fort Benning, GA
Orthopedic Surgery Residency: The University of Alabama at Birmingham School of Medicine, Birmingham, AL

Certification

Board Certification: American Board of Orthopaedic Surgery

Professional Affiliations

Alabama Orthopaedic Society
American Academy of Orthopaedic Surgeons
American Medical Association
Chestley Yelton Society
International Intradiscal Therapy Society
International Society for Minimal Intervention in Spinal Surgery
International Society of Surgery
Jefferson County Medical Society
Jefferson County Orthopedic Society
Medical Association of the State of Alabama
North American Spine Society
Southern Medical Association
Southern Orthopaedic Association
Spine Intervention Society

Hospital Affiliations

Grandview Medical Center
Outpatient CareCenter

Military Service

U.S. Army: Served as Orthopedic Surgeon, Medical Officer