P. Lauren Savage, Jr., M.D.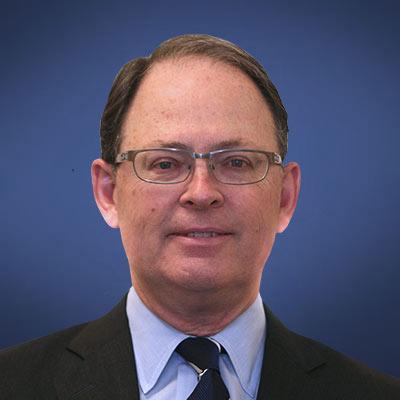 Specialties:
Back, Neck & Spine, Interventional Pain Management, Knee, Shoulder, Sports Medicine
Locations: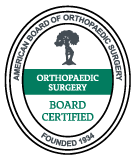 Dr. Lauren Savage is a board-certified, fellowship-trained orthopedic surgeon who treats a variety of orthopedic injuries and disorders, including those of the spine, knee, and shoulder. He specializes in performing minimally invasive spine procedures as well as arthroscopic surgery of the knee and shoulder. Dr. Savage is certified by the American Board of Orthopaedic Surgery and is a fellow of the American Academy of Orthopaedic Surgeons.
Dr. Savage focuses his practice on minimally invasive spine procedures and arthroscopy. He is an expert at performing anterior cervical discectomy and fusion, lumbar microdiscectomy and decompression, kyphoplasty, and arthroscopic procedures of the knee and shoulder. He uses the operating microscope on all spine procedures, excluding kyphoplasty. Dr. Savage also performs peripheral nerve surgery.
After graduating from Birmingham-Southern College with a Bachelor of Science degree, Dr. Savage received his Doctor of Medicine degree from The University of Alabama at Birmingham School of Medicine. He completed his orthopedic residency training at the University of Alabama Hospitals in Birmingham. After residency, Dr. Savage completed a unique three-part spine fellowship focusing on neurosurgery and orthopedic surgery. He worked with Goodman Campbell Brain and Spine in Indianapolis and Dr. Rick Sasso, Dr. Paul Young in St. Louis, Missouri, and Dr. Richard Holt in Louisville, Kentucky. He returned home to Birmingham in 1996 and joined OrthoAlabama Spine & Sports.
Dr. Savage has presented research relating to anterior cervical discectomy and fusion surgery, lumbar surgery for intraspinal synovial cysts, surgery for far lateral disc herniations, and minimally invasive percutaneous discectomy. He is also a member of the North American Spine Society.
Originally from Piedmont, Alabama, Dr. Savage grew up primarily in Birmingham and graduated from Mountain Brook High School. He is married to Christy Jebeles Savage, D.M.D., an orthodontist with practices in Crestline and Trussville. They have three children, Alexandra, Katherine, and Jeb. As a family, they enjoy Alabama football, youth soccer, and a variety of outdoor activities.
Dr. Savage is available to see patients at our offices in Birmingham and Hoover.
Credentials

Education & Training

Bachelor of Science in Biology: Birmingham-Southern College, Birmingham, AL
Doctor of Medicine: The University of Alabama at Birmingham School of Medicine, Birmingham, AL
General Surgery Internship: University of Alabama Hospitals, Birmingham, AL
Orthopedic Surgery Residency: University of Alabama Hospitals, Birmingham, AL
Spine Surgery Fellowship: Goodman Campbell Brain and Spine, Indianapolis, IN
Spine Surgery Fellowship: Microsurgery & Brain Research Institute, St. Louis, MO
Spine Surgery Fellowship: Spine Surgery, P.S.C., Louisville, KY

Certification

Board Certification: American Board of Orthopaedic Surgery

Professional Affiliations

American Academy of Orthopaedic Surgeons
American Society of Interventional Pain Physicians
Jefferson County Medical Society
Medical Association of the State of Alabama
North American Spine Society
The University of Alabama Medical Alumni Association

Hospital/Surgery Center Affiliations